HRWF Report recommends measures to boost human rights in Morocco
A major new report by a leading rights group says that "significant progress" has been made in promoting democracy and human rights in Morocco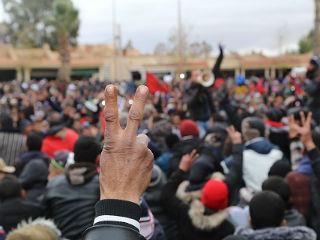 "The CNDH has been instrumental in bringing about real and positive change in Morocco but, as is outlined in the report, there is still much to do," said Fautre commending real progress in the country. Fautre added, "The fact finding mission in Morocco was designed to identify the most urgent issues and this report seeks to analyse these in detail. It also shows that the EU'ssoft power can contribute to promoting human rights in this country and elsewhere."
MORE ON Analyses
It also makes recommendations to address shortcomings and Human Rights Without Frontiers International (HRWF), a leading Brussels-based rights organisation, published the report. It is largely based on a fact-finding mission HRWF made to the country earlier this year to establish what progress had been made on the human rights front since the introduction of a new constitution in 2011.
HRWF says the CNDH has had a "positive impact" in many ways but that obstacles remain to be overcome, ranging from freedom of association and assembly to domestic violence and woman's and children's rights.
Unveiling the report – "Human Rights in Morocco: Achievements and Challenges Ahead" - at a conference Willy Fautre, director of HMRF, said, "Morocco occupies a strategic position for the EU in northern Africa and is of utmost importance for Brussels to the advancement of human rights."
A keynote speaker, Dr Ahmed Herzenni, a human rights expert who helped draft the 2011 constitutions, explained how the CNDH works, saying it is an umbrella body for 13 regional human rights commissions, or committees, mandated to monitor the situation of human rights in the country.
Herzenni, who once served a long prison sentence for defending human rights in Morocco, praised the "well balanced" report which, he said, could help advance the human rights cause in his country. He said, "There are barriers to Morocco becoming a fully democratic country as this is pointed out by HRWF. But, as Europe itself discovered, it takes a long time to build a democracy."
Colin Forber, a researcher at HRWF, said one such deficiency was in education, pointing to a 28 per cent illiteracy rate among Moroccan children (rising to 42 per cent in rural areas). Other problem areas, he said, include child marriage rates, also particularly high in rural areas, and the use of corporal punishment.
Elisa Van Ruiten, a gender specialist at HRWF, welcomed that the Nationality Code of 2007 allows children to take the nationality of their mother at birth. She further emphasized that the Family Code of 2004 lifted the obligation for women to have a male guardian. She added that challenges remain to be addressed in the field of gender equality and violence against women. Van Ruiten said women do not share equality with men in the area of inheritance which increasingly leads to poverty. She said, "We are calling on the Moroccan authorities to take these things on board and implement national action plan to tackle such deficiencies."
The hearing was hosted by S&D and ALDE groups in the European Parliament. Bulgarian MEP Ilhan Kyuchyuk, who was co-hosting the event underlined the strategic role of Morocco for the EU as a partner and neighbour, with whom the EU shall engage further and integrate deeper. He also flagged the EU's role as a "soft power" in helping to bring positive change to countries like Morocco. He said, "The EU does have a real voice and influence in helping to leverage the sort of improvements this report calls for."
Concluding the two-hour conference, Fautre cited the freedom of association and peaceful assembly as being another area, where progress was achieved. At the same time, he stressed that there are 4,500 human rights associations in the country but the notification process before an association can gain legal status, as required by the government, was sometimes prohibitive. Also, the legal framework necessary for an assembly to take place was not well known, he said.
"The CNDH has been instrumental in bringing about real and positive change in Morocco but, as is outlined in the report, there is still much to do," said Fautre commending real progress in the country. Fautre added, "The fact finding mission in Morocco was designed to identify the most urgent issues and this report seeks to analyse these in detail. It also shows that the EU's soft power can contribute to promoting human rights in this country and elsewhere."