Growth Reigniting in Greece: Enterprising Youth Refuse to Accept Defeat
In an inspiring defiance of defeat, young Greeks are taking their economy into their own hands and rebuilding its backbone in record numbers. Regional Development Ministry data released recently showed that during the first half of this year, 28,603 new businesses opened in Greece.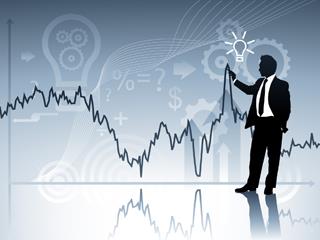 It is also important to note that enticing as it may be for the talented to leave Greece, the refusal of these young entrepreneurs to transfer their skills and determination to benefit other countries demonstrates a profound commitment to Greece and in the process, builds capacity that is real not rhetoric.
MORE ON Business
by VANESSA ANDRIS*
That's over 3,000 more companies opened than closed.

In June alone, a month when the combined crises in Greece, Portugal, and Italy sent tremors through the spines of EU and IMF leadership alike and thousands of Greeks were paralyzed by rising unemployment, 4,921 courageous individuals set up new companies in Greece. That's 1,633 more than the number closed in the same period, and even most encouraging is that a significant portion of the new enterprises were opened by young people, the segment of society that is the future of Greece.

This is a remarkable phenomenon that begs the question -- what is it about these young Greeks that makes them willing to take this risk at a time when doldrums of pessimistic predictions have intimidated all others?

And what can Greece and other restructuring nations learn from this to scale-up development of small and medium size businesses that are key to sustained growth?

A lot of credit for this progress must be given to the Greek government and specifically the Regional Development and Competitiveness Ministry headed by Michalis Chrysochoidis, for creating the "One-Stop-Shop."

This electronic process implemented by commercial register offices has cut the time needed to start a business from an average of 38 days to 1 day and reduced costs by at least 50 percent. This is a landmark achievement in terms of increasing transparency and reducing bureaucracy. It also newly rewards and reinforces the concept of respecting the rule of law as eligibility is contingent on having all back taxes and social security contributions paid.

In case the subtext is not clear here, let's project the news into the headline it deserves to be. Greece is proving that Greeks and Greece can change. Or to put it in more palatable terms since some feel the word "change" is implicitly critical, Greece is proving that it can adapt... develop... grow.

Now let's give the bulk of the credit to the people who really deserve it and highlight the change in thinking about Greece's capacity that this merits.

This is about the unique powers of youth and an icon held deeply within the Greek psyche emerging to overcome defeat and lead revitalization. This is the Phoenix of Greek mythology internalized into Greek culture resurrecting itself from the fires of destruction to soar again.

How sharply the initiative demonstrated by these young entrepreneurs contrasts against the image and reality of passivity that has plagued the Greeks and discouraged investment in Greece for so many years. It also gives credence to what Finance Minister Evangelos Venizelos said in response to a question about Greeks needing to change their ways -- and the fundamental ability of Greeks to change.

Following Venizelos' speech at the Peterson Institute for International Economics in Washington, DC in early June, Jim Hoagland of the Washington Post asked Venizelos if the apparent cultural change being engineered by Germany to make Greece more disciplined like northern European countries was an acceptable goal for Greece.

Through his intelligent and balanced response, Venizelos nimbly exemplified exactly the kind of leadership that is essential to Greece at this time. He underscored that there are unique aspects of the Greek mentality that are priceless assets to be leveraged, and also assured that Greeks are open to adopting the successful practices of other cultures.

This in effect said, 'We will not sell-off what is great about us because this is the core energy that will make us great again. At the same time, we need to accept and embrace the fact that Greece returning to growth requires each of us to grow personally. That means we need to be willing to change, to adapt, to build our capacity by improving ourselves.'

The Greek youth now leveraging their inner-Phoenix to start these businesses validate Venizelos' prophecy of the classic morphing into the competitive based on their ability and willingness to innovate their systems and themselves.

It is also important to note that enticing as it may be for the talented to leave Greece, the refusal of these young entrepreneurs to transfer their skills and determination to benefit other countries demonstrates a profound commitment to Greece and in the process, builds capacity that is real not rhetoric.

The best-practice lesson here for Greece and others is the healthy chemistry created between government officials implementing streamlined, corruption-unfriendly processes and young pioneers that paves the way for more foreign and domestic investors to invest with confidence.

These youth are what in English we call "leaders." But if you are Greek or have ever been seduced by the beauty of Greek culture and the rich subtleties of its language, you may be tempted to smile with justified delight and herald this also as "leventia."

This is an old term of pride for gallant men who fight tough battles and lead revolutions during challenging times, particularly during periods of war in Greece.

These Greek entrepreneurs, male and female, essential to winning the war that Venizelos declared when he compared the challenges of his former position as Defense Minister to those as Finance Minister and said, "We are now on a field of real war. Real war is the economic war...," are today's leventia.

*Leadership and Organization Effectiveness Consultant, World Bank Group