A European and Greek Tenable Choice
Four fundamental flaws have compromised Greek policy efforts and need to be reconsidered to solve the financial crisis of Greece and more broadly of Europe.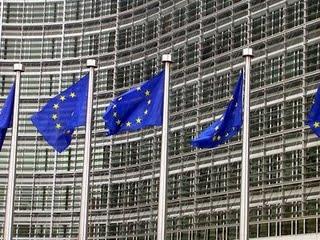 The failure of the Greek programs has been seen by many as a Greek failure. Until now, few have considered the possibility that the failure of the many Greek programs could be the programs themselves.
MORE ON Europe
by Jose M. Barrionuevo, Nikolaos Georgikopoulos, Emmanuel Hatzakis, Guillermo Nielsen *

While the European crisis seemingly began as an event isolated to Greece, in less than two years it has extended in one way or another to most European countries. Just one month ago, renewed reassurances that Europe was finally containing Greece's impact were met with new credit and funding pressures throughout Europe. Financial markets thus unsettled at the prospects of yet another Greek financial program failure that signals that there is no real funding commitment to preserve the Euro.

The failure of the Greek programs has been seen by many as a Greek failure. Until now, few have considered the possibility that the failure of the many Greek programs could be the programs themselves.

Yet, the failure of the Greek financial programs is so stark that on the June 17 elections in Greece no candidate ran on a platform based on keeping the existing programs. Instead, they focused on bringing the necessary changes that could help Greece finally resolve its crisis.

The Greek programs pursued until now have all failed because they are based on fairly isolated and dogmatic views of the world that abstract from how financial markets actually work. Instead they rely solely on cash flow, fiscal adjustments to restore creditworthiness. In the current strategy, cash flows are all that matter and stocks are irrelevant. Crises are thus resolved by providing liquidity, as if they were only a transitory shortfall of income problem, rather than by forcefully and in an orderly manner addressing solvency, or the permanent shortfall of income that makes debt payments unsustainable. Unfortunately, the European financial crisis is a solvency crisis, not just a liquidity crisis. Without ensuring that debt stocks and banks' balance sheets become sustainable today, the crisis will continue to worsen rapidly, as no one wants to take the pending losses.

At the crux of the failure is the limited experience that Europe has in responding to severe financial crises. The Greek economic and financial programs have repeatedly failed because they have tried to make debt stocks sustainable, or stable as a share of the economy, after many years, instead of today as investors need. By not ensuring solvency and sustainability today, four fundamental flaws have compromised past policy efforts and thus need to be reconsidered to give Greece a chance to succeed.

First, by not making the sovereign Greek debt sustainable from the beginning, past programs have failed to fully assign all the losses or writeoffs that would ensure that the debt be immediately supported by the Greek economy. In assessing debt writeoffs, all we need to recognize is that writeoffs are a consequence of irresponsible past fiscal actions, and not the dramatic present bravado of failed honor, as many mistakenly see it. It's done, you can't change it.

The failure of not fully assigning all the losses, or assessing the full writeoffs, limited the capital inflows and any private investment that would've strengthened growth. Capital inflows and domestic credit would've filled the vacuum created by the fiscal adjustment that is needed to signal commitment. Not surprisingly, the fiscal adjustment in isolation only exacerbated the economic contraction.
Second, the financial support that is invariably needed to resolve a financial crisis was granted before, instead of after, all the losses were assigned and the debt was restructured. By doing so, the official debt became part of the problem. As such, the private debt restructuring that Greece pursued recently resulted in a private writeoff of about 74%, but only of about one third of all private and official debt. While a 74% writeoff would've been sufficient to restore sustainability two years ago, it isn't now that Greece is a much smaller economy with a lot more official debt. This means that Greece needs now either official debt writeoffs, or a large amount of front-loaded official financing.

Third, by not providing front-loaded financing, but rather pursuing a drop-by-drop financing approach, Greece hasn't had a fair chance of pursuing a successful crisis resolution strategy. Front-loaded financing would give Greece the time needed to signal credibly that its debt repayments are no longer compromised. The key is that whatever financing is granted, it needs to be frontloaded.

Fourth, Greece needs a new crisis resolution strategy and financial program that is European in reach and Greek in origin. Within it, Greece's past failure in reaching its fiscal targets needs to be seen for what it is: a failure to pursue realistic targets that are also based on a broad range of critical goals, including domestic credit goals that support Greek growth.

To succeed, Greece needs to be supported through a sound strategy. This is the choice Greece made on June 17, but to work it needs to be the choice that European leaders make soon.

* Jose M. Barrionuevo, a Financial Structuring Advisor in New York, who was Director of Markets Strategy at Barclays Capital and led the bank's advisors that assisted Argentina in its 2005 debt restructuring.

Nikolaos Georgikopoulos, a Research Fellow at the Centre of Planning and Economic Research (KEPE) and Visiting Scholar at NYU Stern Business School.

Emmanuel Hatzakis, an ex-Consultant to the Government of Greece, who was a Quantitative Risk Analyst at Goldman Sachs and Merrill Lynch.

Guillermo Nielsen, the Secretary of Finance in charge of Argentina's 2005 debt restructuring, and of the negotiation of the last two Standby Agreements of Argentina with the IMF. Mr. Nielsen was most recently the Ambassador of Argentina in Germany.