The final presidential debate of 2016 is one day away, and the Trump campaign seems more excited than ever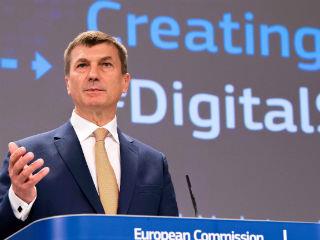 Digital Single Market: "Across the EU online sales are growing by 22% per year!"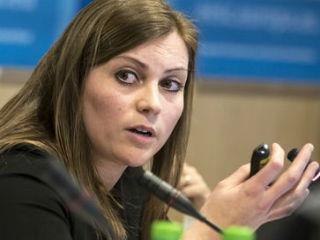 Ecommerce Europe is the association representing 25,000+ companies selling goods and/or services online to consumers in Europe. European Business Review had an exclusive interview with the Secretary General of the association, Mrs Marlene ten Ham
Donald Trump is convinced that the Republican National Convention (July 18-21, in Cleveland Oio) will choose him as their Presidential candidate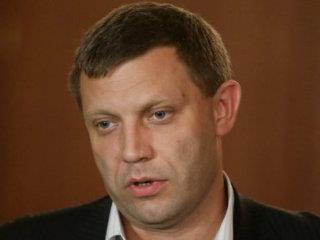 An exclusive interview with Alexander Zakharchenko by Martin Banks.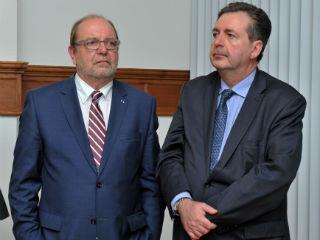 An interview with Mr. Alain Hutchinson, Brussels Commissioner for Europe.
MORE ARTICLES
By: EBR | Friday, January 23, 2015
By: EBR | Monday, December 15, 2014
By: EBR | Tuesday, August 19, 2014
By: EBR | Thursday, November 21, 2013
By: N. Peter Kramer | Thursday, January 05, 2012
By: Presseurop | Monday, December 26, 2011
By: N. Peter Kramer | Tuesday, June 07, 2011
By: N. Peter Kramer | Friday, May 13, 2011
By: EBR | Saturday, December 18, 2010
By: N. Peter Kramer | Thursday, October 21, 2010
By: EBR | Tuesday, July 27, 2010
By: EBR | Friday, July 02, 2010
By: Christos Trikoukis | Thursday, May 27, 2010
By: N. Peter Kramer | Sunday, April 18, 2010
By: Athanase Papandropoulos | Thursday, April 15, 2010
By: N. Peter Kramer | Tuesday, April 13, 2010
By: N. Peter Kramer | Wednesday, April 07, 2010
By: L. Dogan Tilic | Monday, April 05, 2010
By: The Globalist | Friday, March 19, 2010
By: EBR | Wednesday, January 27, 2010
By: Athanase Papandropoulos | Tuesday, December 08, 2009
By: N. Peter Kramer | Monday, November 09, 2009
By: N. Peter Kramer | Sunday, November 01, 2009
By: Anthi Louka - Trikouki | Sunday, November 01, 2009