Third debate not important anymore?
The final presidential debate of 2016 is one day away, and the Trump campaign seems more excited than ever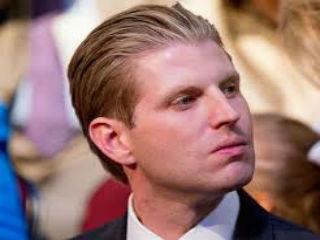 I asked Donald Trump, if he becomes the next president of America, what are his plans during his first 100 days in office. This is his answer: "Appoint judges who will uphold our Constitution – this is so important"
MORE ON Interviews
This is what Eric Trump wrote me in an e-mail today. Since my interview with Donald Trump a few months ago, his father Donald and I have some times a conversation about his plans and campaign.
Eric Trump
: "Despite the media's best efforts to put down my father – even stacking the last debate with two clearly biased moderators – he showed that he will not be intimidated by the Clinton machine. My father is going to fight in Washington, just like he fought for the TRUTH on the debate stage last week. The Washington establishment and the mainstream media may be with Crooked Hillary.
... But if there is one thing America now knows about my dad it's this: he's fighting the rigged system to give power back to the American citizens."
What about the Trump tape?
Surprise, surprise in the latest Washington Post-ABC News survey shows surprisingly that Donald Trump is very close to Clinton. He trails by just four points, 50 percent to 46 percent, among likely voters nationwide. That happens to be the same size as the margin of error. It is also only a two point shift in Clinton's direction since our poll on the eve of the first debate, before his attacks on a former Miss Universe, the release of the 2005 video and the emergence of more than a dozen woman who have accused him of unwanted sexual advances. It seems the Trump tape makes no difference for most voters.
What will the third debate show the American voters? More attacks, more attacks on the battlefield?
Exclusive e-mail from Donald Trump
I asked Donald Trump, if he becomes the next president of America, what are his plans during his first 100 days in office. This is his answer:
"Appoint judges who will uphold our Constitution – this is so important;
Stand up to the many, many countries that are ripping us off on trade; Change federal immigration rules to give our people the opportunity to fill good-paying jobs, and cancel regulations that send our jobs overseas;
Lift the job-killing Obama restrictions on energy production;
Repeal and replace Obamacare – it's been an absolute DISASTER for families."
*Hans Izaak Kriek is political commentator European Business Review and editor-in-chief of Kriek Media