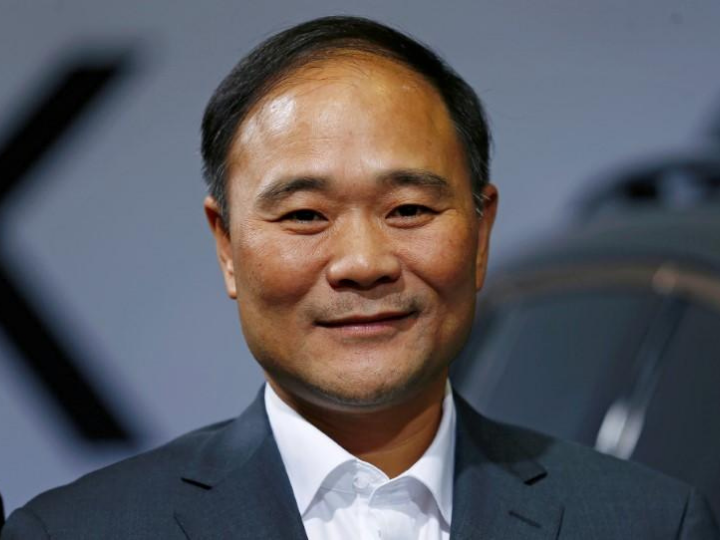 Will carmaker Volvo get a stock exchange listing in Stockholm, or may be in Amsterdam, as Bloomberg news agency claims?
By: EBR | Monday, April 19, 2021
Firms should see loneliness as an organisational issue, not a personal one. Aside from being associated with an array of health problems, loneliness reduces work performance and creativity
By: EBR | Monday, April 19, 2021
More than 90% of businesses are leveraging cloud technologies and have started migrating applications to leverage the scalability, security and efficiency that the cloud provides. But most have not established cloud-native capabilities or achieved business impact at scale
By: EBR | Wednesday, April 14, 2021
Remember the last time you tried to change your habits in a big way? Perhaps you made a vow to eat healthier, or to listen more actively during meetings. Whatever it was, whether you ultimately succeeded or succumbed to the force of old habits, you almost certainly struggled
By: EBR | Thursday, April 8, 2021
Far from making life harder for business, public country-by-country reporting will actually improve relations with investors, and benefit both companies and consumers
By: EBR | Wednesday, April 7, 2021
Innovation is vital to business, now maybe more than ever before. Firms have been wildly creative in developing breakthrough technologies and adapting to remote work. To successfully adapt to any change, firms rely on their workforce's creativity
MORE ARTICLES
By: EBR | Tuesday, April 6, 2021
Great brand experiences drive better business outcomes, during the pandemic and beyond
By: EBR | Friday, April 2, 2021
We are in the midst of a massive global social experiment. The very nature of our regular day-to-day, face-to-face training, meetings and work is being challenged at a fundamental level
By: EBR | Tuesday, March 30, 2021
Business ecosystems are an interesting and exciting phenomenon of the 21st century
By: EBR | Monday, March 29, 2021
Before the COVID-19 pandemic, the World Economic Forum estimated that it would take almost 100 years to close the global gender gap
By: EBR | Tuesday, March 23, 2021
Operations management (OM), which is often associated with processing widgets and information, has permeated the workplace to such a degree that the HR function at companies like Google is now known as "People Operations"
By: EBR | Monday, March 22, 2021
Cultural change is not for the faint-hearted or the politically correct
By: EBR | Thursday, March 18, 2021
In the West, villages are emptying out due to the lack of economic opportunities. Consider Italy where, in a bid to attract newcomers, a handful of municipalities have turned to selling houses for €1
By: EBR | Thursday, March 18, 2021
More than 90 energy companies, equipment manufacturers and gas network operators have called on the European Commission to consider hydrogen blending into natural gas for parts of Europe that cannot yet afford a dedicated hydrogen network
By: EBR | Wednesday, March 17, 2021
Businesses generate a tremendous amount of digital exhaust – that virtual trail of data they collect as part of their operations
By: EBR | Wednesday, March 10, 2021
The European Parliament has rejected proposals to phase out free CO2 pollution credits for industries covered by the EU's Emissions Trading System (EU ETS), even as the bloc plans to gradually replace the scheme with a carbon levy at its border
By: EBR | Tuesday, March 9, 2021
Some of Europe's largest industry groups have asked European Union lawmakers to change their position on the bloc's planned carbon border policy
By: EBR | Tuesday, March 9, 2021
As the world strives to recover from the pandemic, industry has a golden opportunity to become a central pillar of global economic recovery. So, what will it take to get us there?
By: EBR | Monday, March 8, 2021
International Women's Day marks almost a full year from when the World Health Organization declared COVID-19 a pandemic
By: EBR | Monday, March 8, 2021
Autonomous machines, such as self-driving cars and drones, are a key future technology