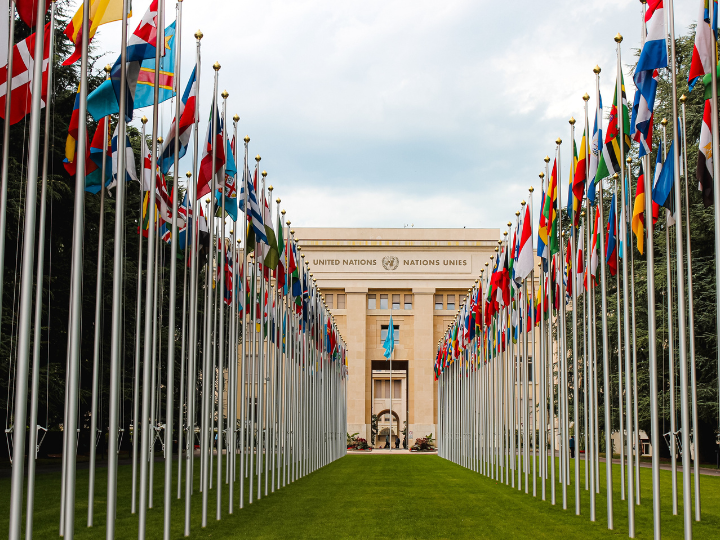 Why deprive the world of the benefits from Taiwan?
European Investment Bank (EIB) president Werner Hoyer highlighted the importance of climate action but warned of the risks of exploitation of the Global South during his speech
Foreign ministers of five central European states met in Vienna and urged that lines of communication with Russia be kept open through the OSCE to facilitate a path to peace in Ukraine
The fact that Russia is banning the export of diesel and gasoline is causing rising prices for European car drivers further on the already tight global fuel market
The events of the last week are triggering a debate on the need for a deep reset of Europe's policy toward Azerbaijan
MORE FEATURES
Monday, September 25, 2023
Greece in December will seek the renewal of a 2016 migration deal between the EU and Turkey, the Greek migration minister said
more on Europe
Friday, September 22, 2023
The European Union has agreed to release €140 million of basic needs and livelihoods assistance in the fields of education, health, agriculture and women's economic empowerment in Afghanistan
more on World
Friday, September 22, 2023
For a long time, there had been no mention of EU treaty change. And then, all of a sudden
more on Europe
RECOMMENDED
MORE ARTICLES
Thursday, September 21, 2023
As EU institutions continue negotiations on the directive to combat violence against women, Irene Montero, Spain's acting Minister for Equality, affirmed her commitment to addressing gender-based violence
more on Europe
Wednesday, September 20, 2023
The Commission has adopted its second annual report on the implementation of the Recovery and Resilience Facility
more on Europe
Tuesday, September 19, 2023
Is Ursula von der Leyen sending the right messages to public opinion?
more on Europe
Monday, September 18, 2023
European Union finance ministers backed a timeline calling for the reform of the bloc's fiscal rules by the end of the year as they look to balance debt cuts with investing in an individually tailored yet equal way
more on Europe
Monday, September 18, 2023
Against the backdrop of the war in Ukraine, the European Parliament has backed the Commission's proposal to spend more money on defence in next year's EU budget even though financial resources are scarce
more on Europe