by Tom Crowfoot*
November 18-24 is World Antimicrobial Awareness Week which is an opportunity to improve global awareness and understanding of AMR, in order to find solutions to the silent pandemic.
How antimicrobial resistance is becoming a silent pandemic
These articles will help you understand more about AMR and how the world can work together to solve this global issue.
1. The looming health catastrophe that could be more deadly than COVID-19
Antimicrobial resistance is a top-10 global public health threat, according to the World Health Organization (WHO). Superbugs – drug-resistant bugs – could kill millions of people every year, with the damage to health potentially dwarfing that of COVID-19, according to the AMR Action Fund.

Antimicrobial resistance could also cost the global economy as much as $100 trillion between now and 2050, according to the International Federation of Pharmaceutical Manufacturers & Associations.
Resistance is increasing, partly because antimicrobials have been overused since their discovery, and also due to poor sanitation and hygiene.
2. Antimicrobial resistance now causes more deaths than HIV/AIDS and malaria worldwide, says study
A paper published in The Lancet revealed that antimicrobial-resistant infections caused 1.27 million deaths and were associated with 4.95 million deaths in 2019. This places the number of antimicrobial-resistance deaths higher than from HIV/AIDS and malaria that year combined.
3. Antimicrobial resistance – how to stop a quiet pandemic
This episode of the Radio Davos podcast features a conversation with Christopher Murray, director of the Institute for Health Metrics and Evaluation, which has undertaken the first global assessment of the impact of antimicrobial resistance, and UK AMR envoy Sally Davies, who says antimicrobial resistance needs to be treated as a pandemic.
Discover what these two experts had to say about antimicrobial resistance.
4. We need to change how antibiotics target bugs if we want them to keep working
If we are to control antibiotic resistance we need to think about antimicrobial therapy in new ways. One method is to tackle disease-causing bacteria selectively, without killing them. Most bacteria don't need to cause disease to survive, so if our treatments aren't designed to kill them then the selection for resistant mutants will be weak – meaning they can continue to live while causing us no harm.
Alternatively, we could target the genes bacteria require to cause disease, making them harmless without interfering with bacterial growth.
5. Tackling antibiotic resistance with AI and quantum computing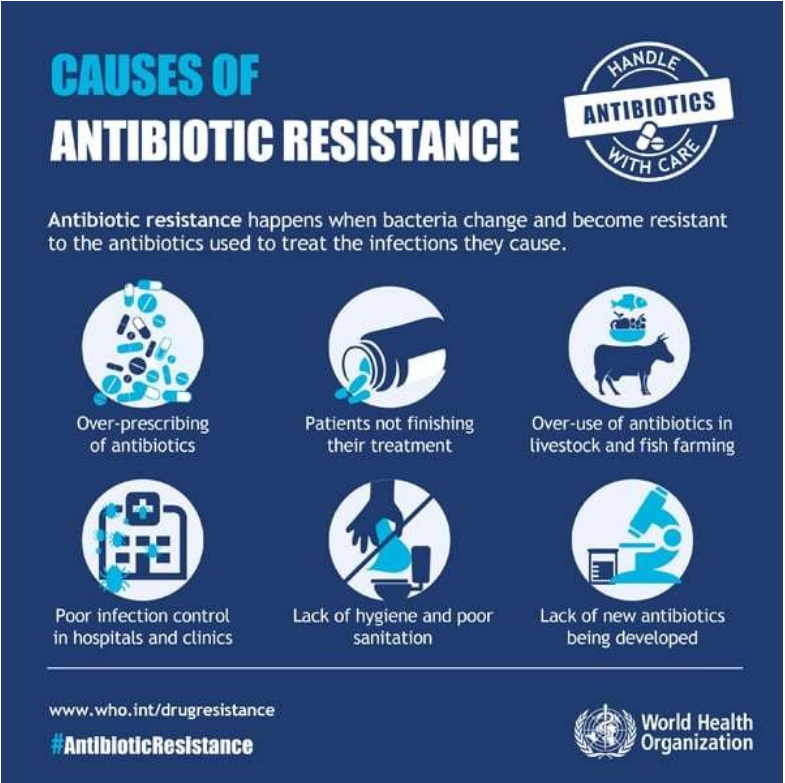 Alessandro Curioni, Vice President Europe and Africa and Director at IBM Research Europe, explores how. with the help of artificial intelligence and quantum computing, the world can find new drugs that bacteria have not yet encountered or will find challenging to overcome.
'Generative' AI models produce hypotheses about the final molecule needed for a specific new drug. These models don't just search for known molecules with relevant properties, they are powerful enough to learn features of the underlying data and can suggest new molecules that have not yet been synthesised.
Learn more about the potential of AI and quantum computing to rid the world of antimicrobial resistance.
6. Drug resistance and superbugs: How to stop the spread
Jayasree K. Iyer, CEO of the Access to Medicine Foundation, emphasises the importance of greater collaboration from all players in tackling antimicrobial resistance, along with the critical inclusion of drug resistance in health security initiatives.
At the time of quoting, de Jonge was Deputy Prime Minister and Minister of Health, Welfare and Sport. He is now Minister for Housing and Spatial Planning.
In an effort to mobilize the private sector to tackle drug resistance, for the last five years, the Access to Medicine Foundation has tracked how the biggest companies in the antibiotic market have tackled the rise of resistance and the global need for access to antibiotics.
7. This is how to fight antibiotic-resistant superbugs with a simple subscription payment model
Jeremy Farrar, Director at the Wellcome Trust and Mads Krogsgaard Thomsen, CEO of the Novo Nordisk Foundation discuss how changing the way we pay for antibiotics can help tackle superbugs.
A report by Boston Consulting Group and the World Economic Forum concluded that we need new incentive structures that will enable both biotech and pharmaceutical companies to invest in the development and commercialization of new antibiotics.
A subscription model based on fixed annual payments in return for a sufficient antimicrobial product supply guarantee, de-linked from the volumes sold, would offer manufacturers security and financial predictability.
*Writer, Formative Content
**first published: Weforum.org