by Joe Myers and Stephen Hall*
1. One to watch: IMF warning over risk of global recession
The International Monetary Fund has warned of a disorderly repricing in markets, saying global financial stability risks have increased, raising the risks of contagion and spillovers of stress between markets.
The fund said that colliding pressures from inflation, war-driven energy and food crises and higher interest rates were pushing the world to the brink of recession.
Cutting its 2023 global growth forecasts further, the IMF said in its World Economic Outlook that countries representing a third of world output could be in recession next year.
"The three largest economies, the United States, China and the euro area, will continue to stall," Pierre-Olivier Gourinchas, the IMF's chief economist, said in a statement. "In short, the worst is yet to come, and for many people, 2023 will feel like a recession."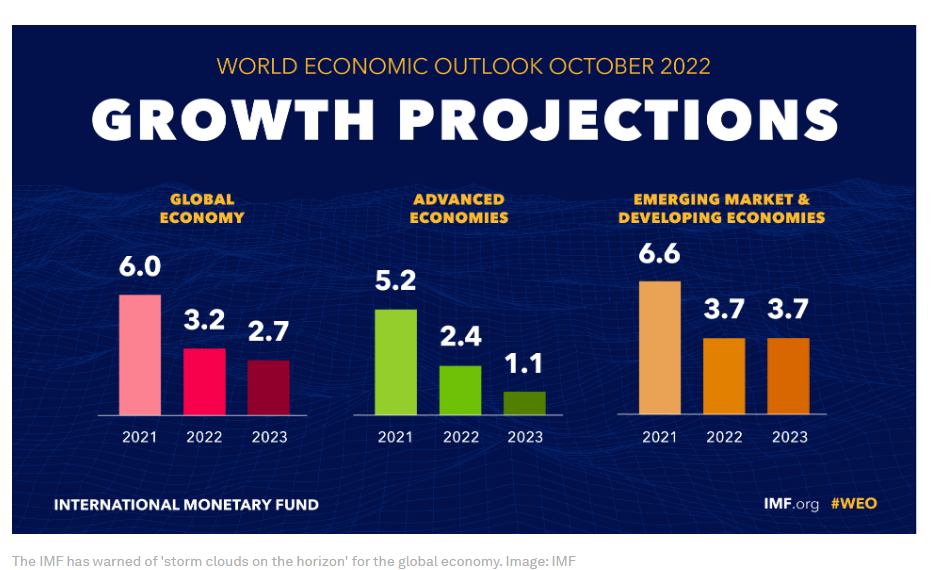 2. News in brief: stories on the economy from around the world
World stocks slipped to a near 2-year low and Japan's yen was pinned near 1998 levels on 13 October, as investors braced for key US inflation data.
UK government borrowing costs hit a 20-year high on 12 October. Twenty and 30-year gilt yields both hit their highest since 2002 at 5.195% and 5.1% respectively.
It comes as the Bank of England said that the central counterparties (CCPs) in Britain's financial system were "resilient" after publishing the conclusions of its first public stress test for ICE Clear Europe, LCH and LME Clear, Reuters reports.
South Korea's central bank raised interest rates by half a percentage point on 12 October.
Angola will keep cutting interest rates as long as inflation is kept low, central bank governor Jose De Lima Massano said on 12 October, forecasting that inflation will fall to 16% this year and 9-10% by the end of 2023.
Germany's consumer prices, harmonized to compare with other European countries, were 10.9% higher year-on-year in September, the Federal Statistical Office said on 13 October.
European Central Bank policymakers are closing in on a deal to change rules governing trillions of euros worth of loans to banks in a move that will shave tens of billions of euros off in potential banking profits, sources close to the discussion said.
Pakistan's central bank kept its key policy rate unchanged at 15% on 11 October, days after the South Asian country's credit rating was downgraded in the face of an economic meltdown exacerbated by devastating floods.
OPEC's decision to cut oil production could push prices to levels that tip the world economy to a recession, the International Energy Agency has warned, according to Bloomberg.
3. Insights and economics research
-A new take on labour: A VoxEU column argues that labour markets are not as tight as you think.
-What shapes a rebound: Those temporarily laid off - and not rehired - comprise outsized shares of the long-term unemployed in post-   World War II recessions. A new NBER Working Paper looks at the US labour markets - and the links between temporary layoffs and    economic recoveries.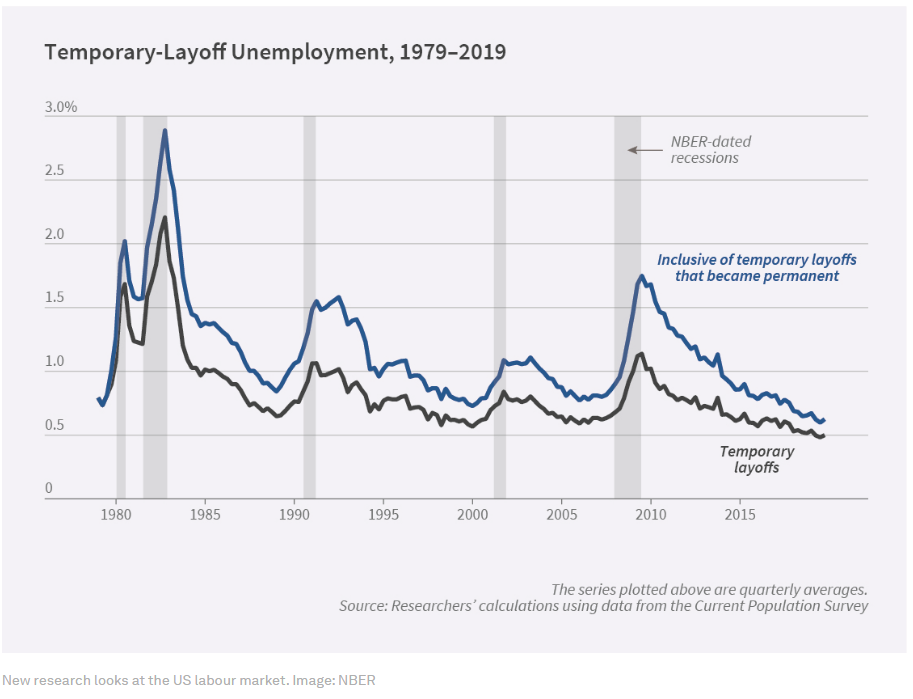 -What's worrying leaders: The digital skills shortage is a major concern for global business leaders, according to a new survey. Only 33% of  technology jobs around the world are filled by the necessary skilled labour.
-How has capitalism impacted poverty? A new study looks at the historical impact.
-Where workers are going: Small and medium-sized US cities are pulling knowledge workers away from big metro regions, driving    innovation in non-traditional centres.
-Support that works: The latest IMF Fiscal Monitor examines the current cost-of-living crisis and how fiscal policy can help the vulnerable      bounce back from unemployment, sickness, or even poverty. This blog explains more.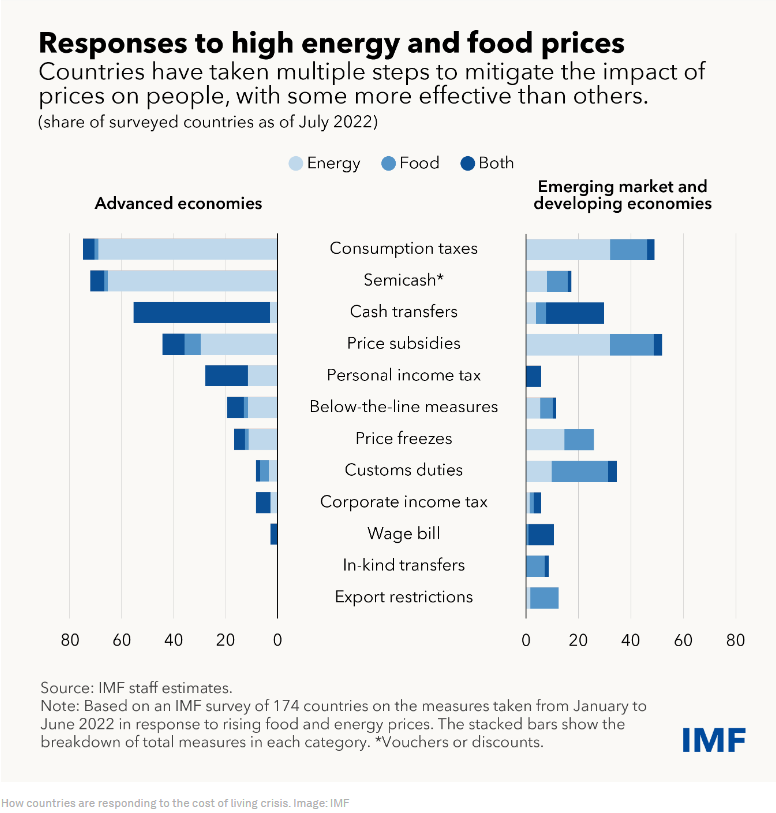 *Writer, Formative Content and Writer, Formative Content
**first published in: Weforum.org