World Economic Forum Annual Meeting 2018

Political, economic and social fractures risk dividing us, by fostering intolerance, indecision and inaction. The Davos meeting will call for leaders to work together in more than 400 session in order to create a shared narrative that will improve the state of the world
The global context has changed dramatically: geostrategic fissures have re-emerged on multiple fronts with wide-ranging political, economic and social consequences. Realpolitik is no longer just a relic of the Cold War. Economic prosperity and social cohesion are not one and the same. The global commons cannot protect or heal itself.

The World Economic Forum was established in 1971 as a not-for-profit foundation and is headquartered in Geneva, Switzerland. It is independent, impartial and not tied to any special interests. The Forum strives in all its efforts to demonstrate entrepreneurship in the global public interest while upholding the highest standards of governance. Moral and intellectual integrity is at the heart of everything it does.

The 48th World Economic Forum Annual Meeting in Davos therefore aims to rededicate leaders from all walks of life to developing a shared narrative to improve the state of the world. The programme, initiatives and projects of the meeting are focused on Creating a Shared Future in a Fractured World.

By coming together at the start of the year, we can shape the future by joining this unparalleled global effort in co-design, co-creation and collaboration. The programme's depth and breadth make it a true summit of summits.

---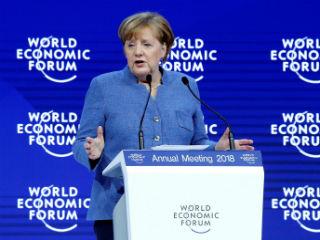 Germany's Chancellor Angela Merkel stressed the importance of multilateralism and warned that we haven't learned from the darkest days of history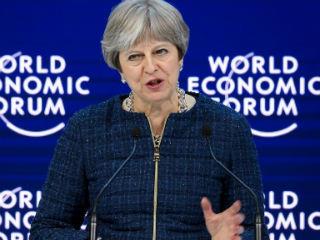 A special address by UK's Theresa May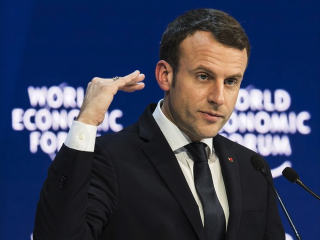 France will shut down all coal-fired power stations by 2021, President Emmanuel Macron said in an energetic speech to participants at Davos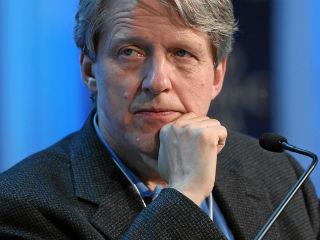 The Nobel Prize-winning economist Robert Shiller described Bitcoin as an "interesting experiment" rather than the future of our financial system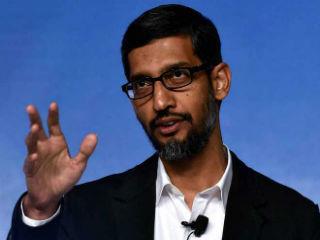 Artificial Intelligence will save us not destroy us, Google's CEO, Sundar Pichai, said at Davos
MORE ARTICLES
By: EBR | Thursday, January 25, 2018
By: EBR | Thursday, January 25, 2018
By: EBR | Wednesday, January 24, 2018
By: EBR | Wednesday, January 24, 2018
By: EBR | Wednesday, January 24, 2018
By: EBR | Tuesday, January 23, 2018
By: EBR | Tuesday, January 23, 2018
By: EBR | Tuesday, January 23, 2018
By: EBR | Monday, January 22, 2018
By: EBR | Monday, January 22, 2018
By: EBR | Monday, January 22, 2018
By: EBR | Monday, January 22, 2018
By: EBR | Monday, January 22, 2018